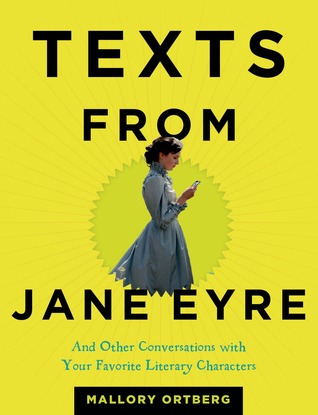 I spent this week putting ALL the HOLDS on ALL THE BOOKS. I'm looking forward to reading Texts from Jane Eyre
, Ruby Red, The Rosie Effect, and As You Wish: Inconceivable Tales from the Making of The Princess Bride
. In addition, my sweet friend Heidi is sending me a copy of Marilynne Robinson's new book Lila. I'm prepared for my heart to splatter on all the pages. Here are affiliate links* and short reviews of other books I've been reading.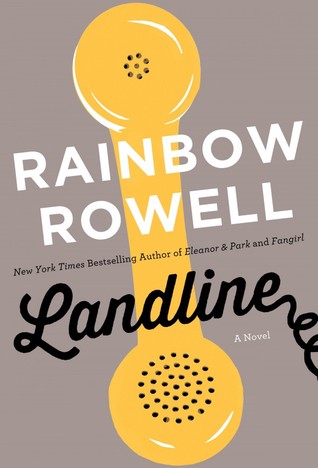 Landline
 by Rainbow Rowell. I didn't love Landline as much as I loved Attachments or Eleanor & Park
, yet I enjoyed this read. The supernatural element held just plausibly enough to keep me interested.
The Last Letter from Your Lover by Jojo Moyes. Apart from one glaring plot hole, I enjoyed this book, though my favorite Jojo Moyes's book so far is The Girl You Left Behind.
Siege and Storm and Ruin and Rising by Leigh Bardugo. I love the Russian-esque setting of the Grisha Trilogy books. Fun YA reads.
My True Love Gave To Me: Twelve Holiday Stories
: This collection gives just what it promises, the same hot-chocolate-and-marshmallow-warm-fuzzies that a feel-good holiday movie would give. I didn't love every story in this collection, but I really liked a lot of them.
Get It Done: From Procrastination to Creative Genius in 15 Minutes a Day
 by Sam Bennett. A great kick in the pants for creatives.
Dear Mr. Knightley by Katherine Reay: The name of a Jane Austen hero, but patterned more after Daddy Longlegs, this book uses one of my favorite formats, the epistolary novel. Samantha Moore receives a generous offer for a full scholarship to journalism school if she agrees to write letters to her anonymous donor. Only $2.99 on Kindle right now!
Stories I Only Tell My Friends: An Autobiography
 by Rob Lowe. I'm in the middle of this one. There are sections that I'm loving, especially the opening chapter, and there are sections that drag (kid actor woes). I'm hanging on until I can read the back story about The West Wing.
The Ramona Books
: My kids cannot get enough of that crazy Ramona Quimby. The books still speak to kids, even fifty years from publication, and Beverly Cleary makes me choke up on a number of occasions. Reading the adventures of Ramona with my kids has helped me to remember what it's like to be so misunderstood. Plus, I'm raising a Ramona. Boy, am I ever.
I'm a little late to the game, but I'm teaming up with Modern Mrs. Darcy's Twitterature linkup, a great place for find new books to read. Come hang out!
*(The affiliate link thing means that Amazon gives me a kick back if you buy books that I link to. No extra charge to you, a little extra book money for me. Win-win.) Thanks for supporting my reading addiction!